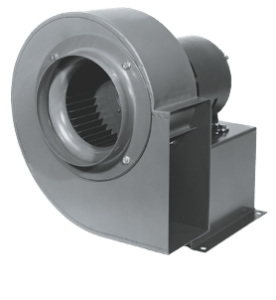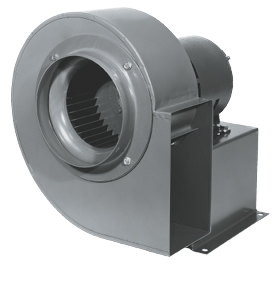 Peerless Blowers Forward Curved Direct (FCD) blowers  are available in 6 sizes ranging from a 4-1/2 to a 12-1/2″ wheel. The CFM range is 112 to 3350 with up to 1-1/4″ wg.
These fans are used extensively for general ventilation of small areas where duct systems are required. Used for washrooms, restaurants, and small exhaust hoods.
The forward curve fans are designed with a heavy-duty housing and base. The wheels are dynamically balanced and supplied with cast iron hubs. All fans are available in either clockwise or counterclockwise rotation and the housings are rotatable up to 8 different positions. All of the forward curve fans are available with either single or three phase motors in a variety of enclosures. All forward curve fans are tested in accordance with AMCA codes and standards.
FREE FAST TRACK SERVICE FOR HEALTH INDUSTRY-RELATED ORDERS
In support of the global fight against COVID-19, all orders placed by essential businesses that are directly related to support the health industry will be processed with top-priority through our Fast Track Service at no additional cost. The entire staff of Peerless Blowers stands ready to supply customers as all citizens of the world rally together to defeat this viral pandemic! Please contact us to discuss your specific demand.